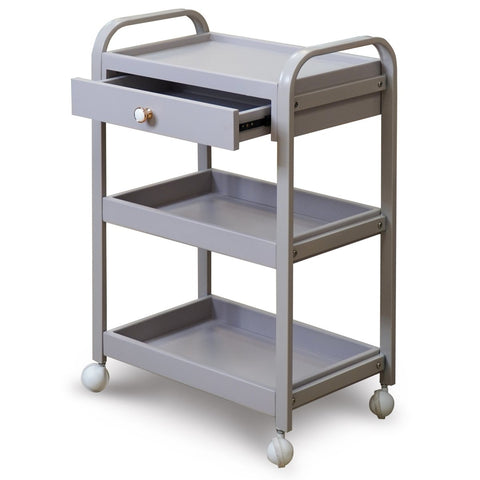 SPA Trolley (563-161 Grey)
SKU: 104161
ISBN: 619264624329
Experience the modern style of our SPA Trolley (563-161 Grey)!
Its bold silver grey color and metal surface offer both a visual appeal and stability for your needs. With three shelves and a draw, you can store and organize your items with ease.
Its minimal design and steady structure combine to create the perfect functional accessory for your SPA&Salon and many more!
Checking local availability
Shipping & Pick up