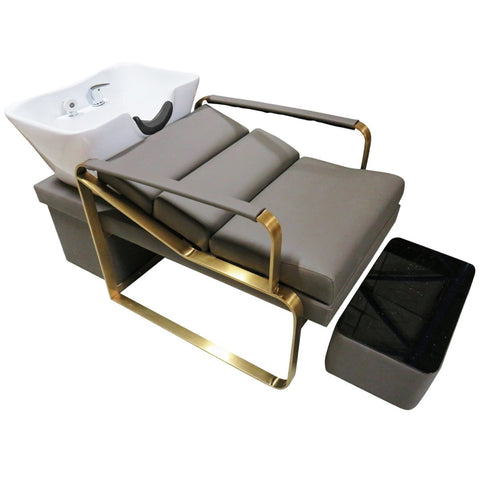 Luxury Lay Down Shampoo Bed - SL 421
SKU: 121421
ISBN: 619264625852
Description
Experience luxury and comfort with our Lay Down Shampoo Bed. Designed with plush padding, it ensures a relaxing experience for every client. The durable ceramic basin adds a touch of elegance and functionality, ensuring long-lasting use. Its stylish design seamlessly integrates with any barbershop or salon aesthetic, making it a must-have addition to your establishment.
---
Features
Comfort: Plush padding ensures a comfortable and relaxing experience for every client.

Durable Basin: Sturdy and long-lasting ceramic basin designed for frequent use.

Stylish Design: The modern and sleek design effortlessly complements any barbershop or salon interior.

Warranty: 1 Year warranty against manufacuring defects.
Checking local availability
Shipping & Pick up