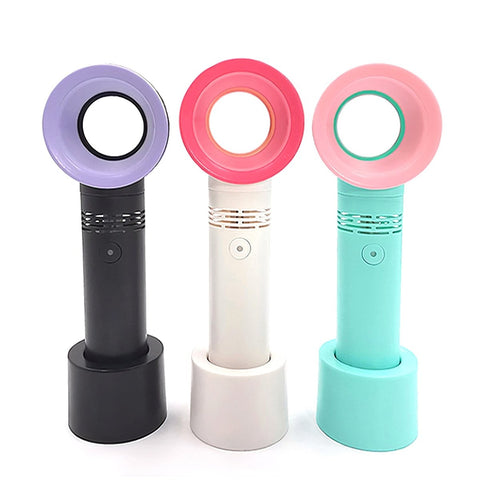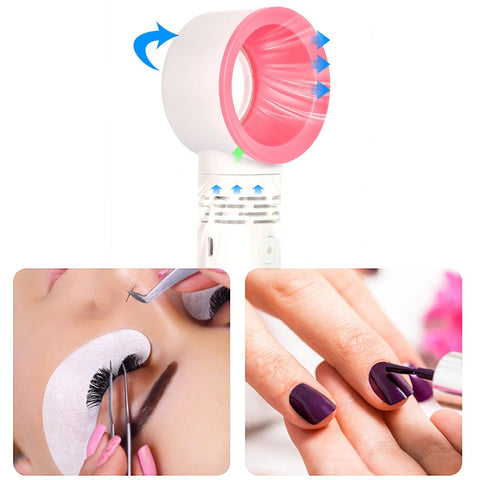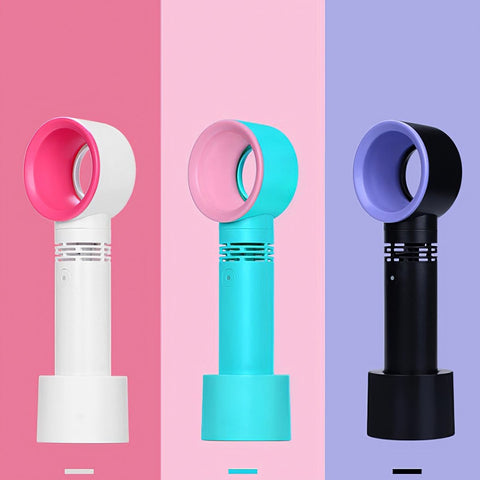 Rechargeable Portable Bladeless Fan
SKU: 5100147
ISBN: 0655887639067
$10.99
$14.99
you save $4.00
EYELASHES DRYER: Quick drying when blowing nails, eyelash curling, blowing feet and armor. Especially suitable for summer travel or eyelash makeup beauty at home.

BLADELESS: Handheld fan is built in brushless motor, which is powerful enough that support bladeless fan running at high speed to make strong wind. Quickly dry eyelashes and can minimize the loss to save energy.

3 ADJUSTABLE WIND SPEED: This USB electric fan has low/medium/high speed level,easy to operate.Adjust appropriate fan speed by pressing the power button repeatedly. The fast speed can blows away sweat on face, low speed can lower your body temperatureon.

PORTABLE LIGHTWEIGHT DESIGN: mini portable fan is tiny and lightweight so that it fits your handbag, colourful design is great for traveling in summer or outdoor sports or any activity.

VARIOUS COLOUR: rechargeable Portable Bladeless Fanis designed colorfully. It's very abundant and you can choose any color in your favor.
Checking local availability
Shipping & Pick up