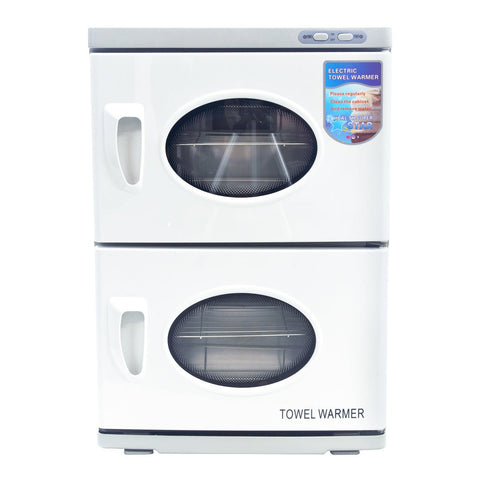 52L Hot Towel Warmer w/ UV Sterilizer - TW911
SKU: 111911
ISBN: 718879613831
$259.99
$264.99
you save $5.00
· The towel warmer is double-layer and its capacity is almost double that of a single-layer towel warmer.
· Perfect choice for salon, SPA or hairdressing.
· The upper and lower levels of this commodity have independent control switches for easy control.
· After opening the switch, the towel can be warmed in a short time.
Size
    · The size of outer: L 43cm/13.5inch x W 63.5cm/25inch x H 28cm/11inch   
     · The size of inner: L 37cm/14.5inch x W 24.5cm/9.5inch x H 17.5cm/6.8inch
Checking local availability
Shipping & Pick up