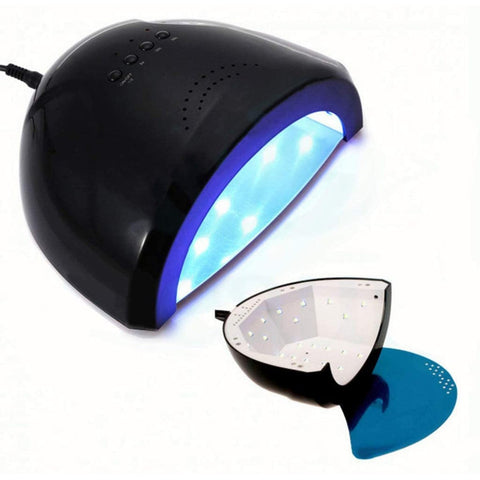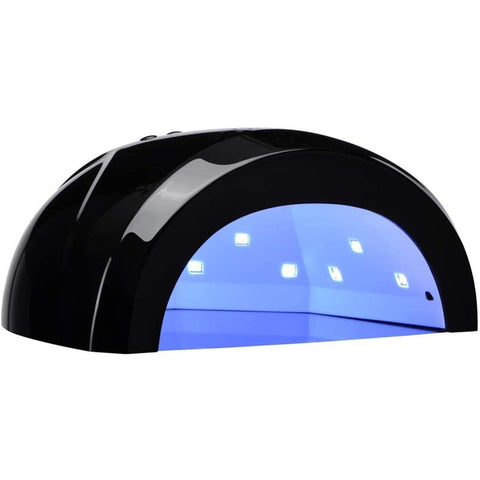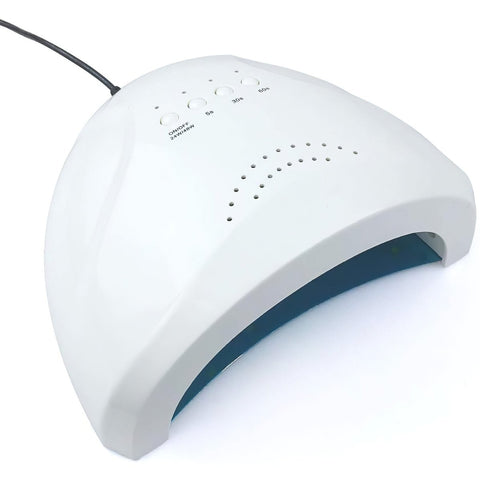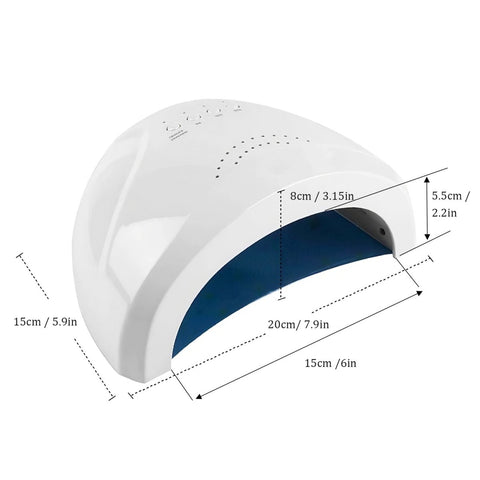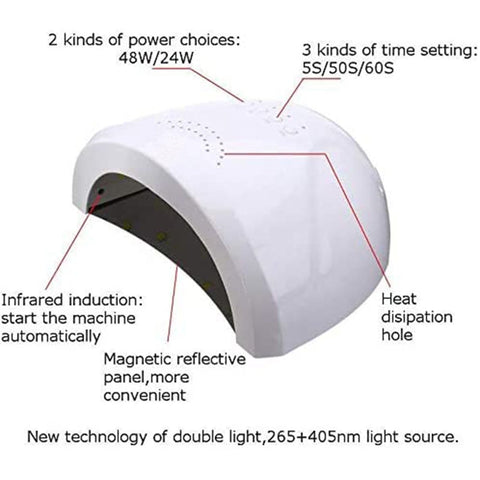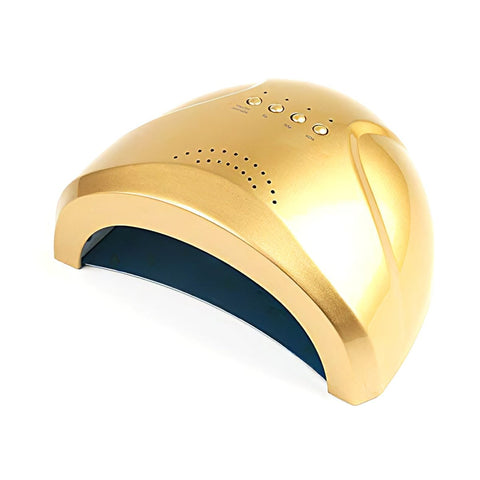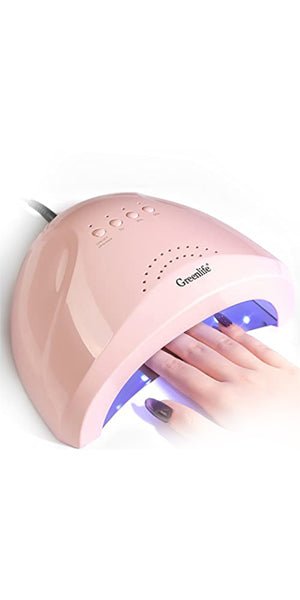 Nail Lamp Sun One 48W
SKU: 5011102
ISBN: 718879616269
$18.99
$25.99
you save $7.00
Professional 48W high power Nail Dryer has 30 lamp beads evenly distributed, simple nail polish 5 seconds to dry, with good efficient energy and durable construction.

Curing almost all nail gels, LED gel/builder/ UV gels. The other proud feature is the 2/1 power button, which can instantly adjust the 48W power to 24W. With an intelligent infrared sensor + three-position timing 5S, 30S, 60S, easy to operate to meet the needs of a variety of plastic and manicurist.

Comfortable light, no hurt eyes, no black hands. Produces daylight non-ultraviolet white light safe for eyes. Say goodbye to outdated single UV lamps causing troubles with blackened hands.

Fashionable and durable 50000hrs lifetime. It is small and light and has a high-quality space. It is very convenient for nail salons or door-to-door manicurists.
Shipping & Pick up