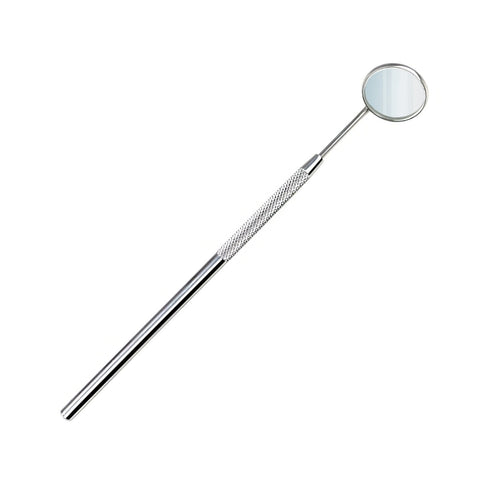 Makeup Mirror for Eyelash Extensions
SKU: 5100237
ISBN: 655887643668
Premium Quality: Made from high quality stainless steel with color coating, high hardness and wear resistance, long service life. Good Angle, No dead ends, easy to clean, durable.

Easy to Use: Knurled handle is easy to hold, With this mirror you will be easy to checking eyelash adhesive and lash grafted. Ergonomically designed inspection mirror helps to promote neutral wrist posture for higher comfort of work.

Multifunctional: Suitable for beauty salon, dental clinic, home use. Stainless steel dental mirror is disinfected high temperature, clean and healthy, perfect for inspecting teeth and mouth.

Easy to Carry: Light-weighted but wear resistant, detachable mirror head, designed to easy carry, easy clean.

Mirror Size:length with 6.5 cm and width with 2.2 cm. It allows you to see where your eyelashes are growing and how fine they are, so you can judge how the eyelashes need to be corrected.
Shipping & Pick up