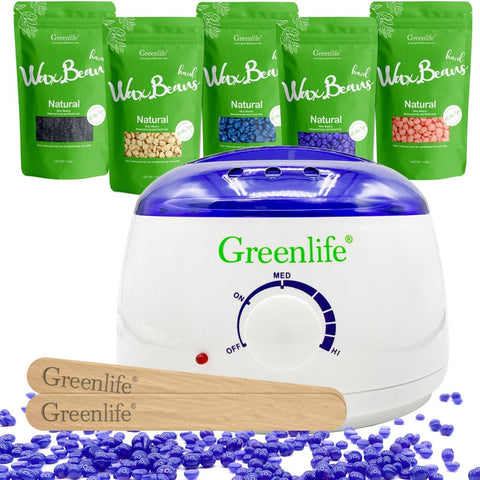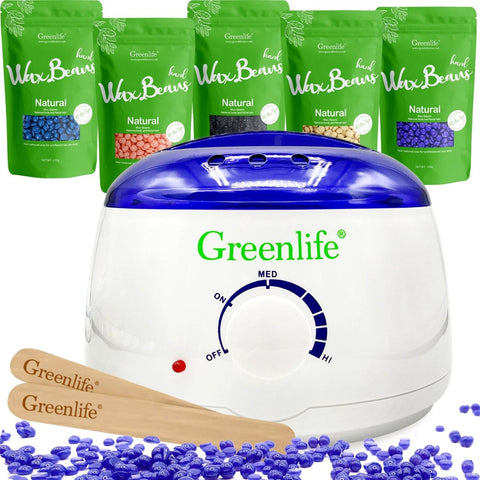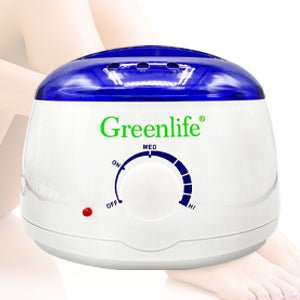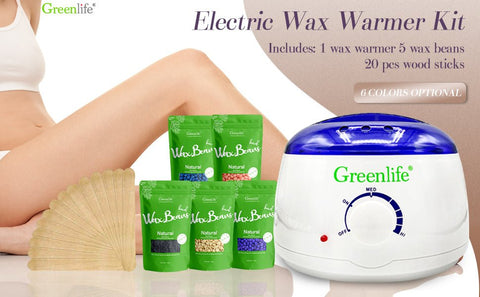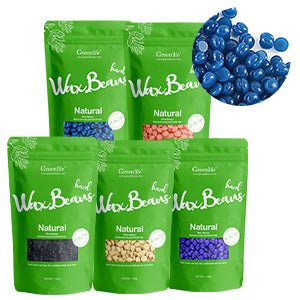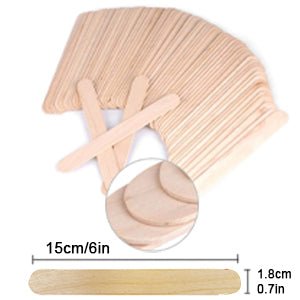 Hair Removal Wax Warmer Kit (Hard wax + Spatula)
SKU: 115211F
ISBN: 0787446968742
Upgraded High-quality Materials: GreenLife's wax warmer is composed of high-quality heat-resistant plastic and removable aluminum heating pot, equipped with a transparent lid to observe the progress of the wax melting, while preventing contamination.

Adjustable temperature: Our wax machine has multi-levels adjustment from low to high temperature, it only takes 10 to 20 minutes to melt the wax. If you use the highest temperature to melt the wax, it might has a risk of burns; we recommend that you can adjust the temperature to low and wait for cooling down before applying the wax to the surface of the skin.

Widely Range of Use: GreenLife's beans comes with our exclusive formula, suitable for sensitive skin and sensitive areas, such as underarms, bikini area, face, eyebrows and other hair growth areas, can remove stubborn hair from the roots.

Affordable, convenient and time-saving: The GreenLife wax pot can be reused many times. It is small, light and easy to operate. It can quickly remove hair within 20 minutes at home without having to pay for expensive hair removal equipment or salons.

Colour Diversity: GreenLife's wax warmer is designed in eight different colours including black, blue, orange, red, purple, green, pink, and white. You can choose any colour according to your preference.
Checking local availability
Shipping & Pick up