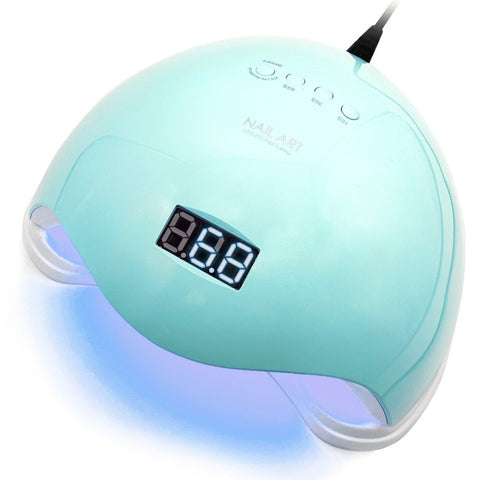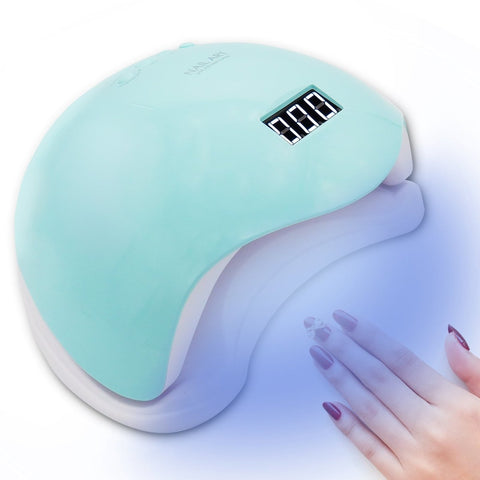 Nail Lamp Sun 5 48W
SKU: 5000011
ISBN: 619264636247
CURE ALL KINDS OF NAIL GELS: All light beads adopt advanced technology-- dual optical wavelength (365nm+405nm), which makes it works with all UV and LED gel nail polish,e.g. Hard Gels, Builder, sculpture gel, gem glue, etc.. No brand requirements though. The nail dryer with 24 pieces durable 50000hrs lifetime LED beads. No need to worry about replace the beads.

FAST AND EASY TO USE: It is quick-drying which can shorten your curing time by 50% or overheat than other traditional dryers. This intelligent nail dryer has a hand sensor. Hand in, light on, and until 120Seconds. Hand out, light off. No need to press on/off button. 4 timer setting: 10s/30s/60s/99s for your selection according to DIY needs. Removable bottom tray can be separated optionally, more convenient for toenail gel curing and cleaning.

UNIQUE 99 Seconds LOW HEAT MODE: More suitable for curing builders, hard gels. The power enhances gradually during this mode to protect your tender skin from pain when curing gels. Comparing to the traditional purple light nail lamp, these soft closer white lights do no harm to the eyes. Let¡¯s enjoy the comfortable nail art!

The light leakage protects the eyes. It can make the gel look shinier after curing, non-blacken for your hand. LED beads instead of UV tube, avoid potential hazards of element mercury, non-harmful.
Checking local availability
Shipping & Pick up