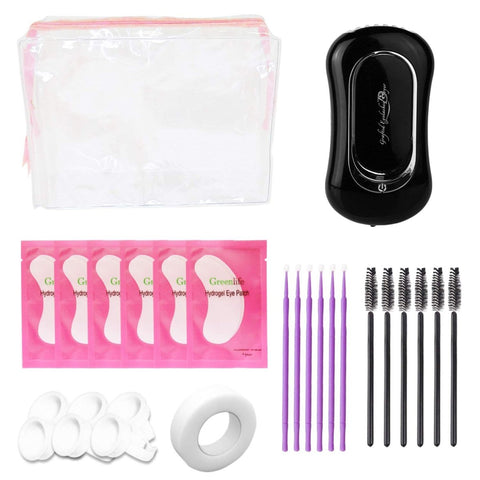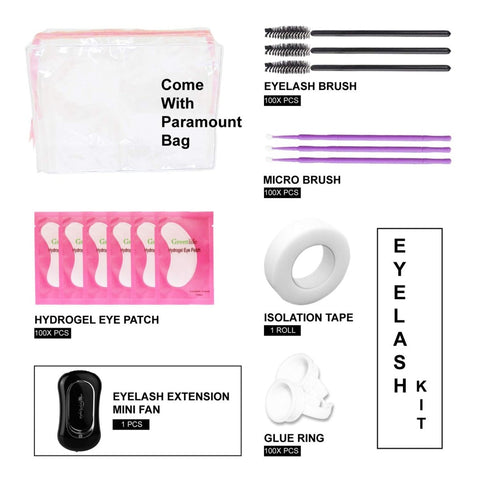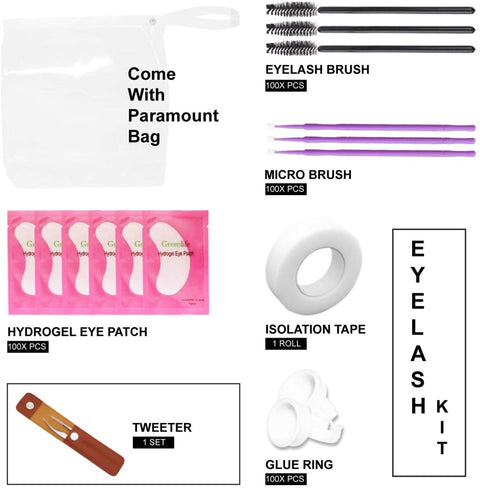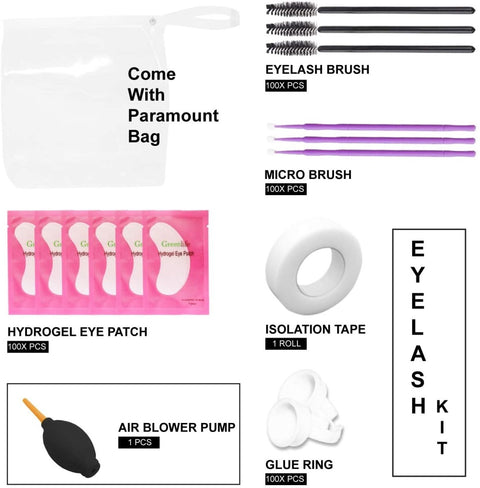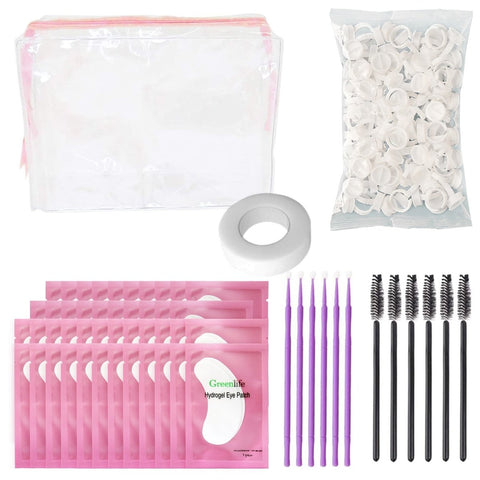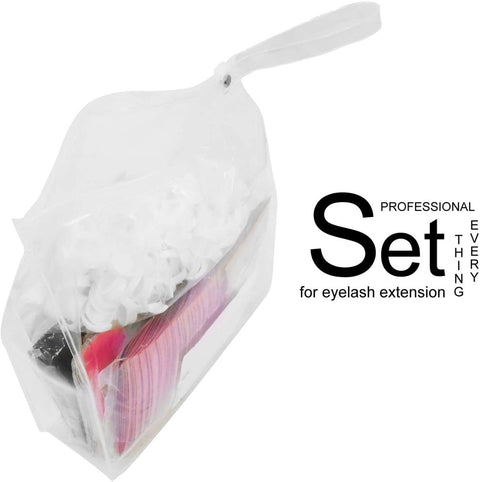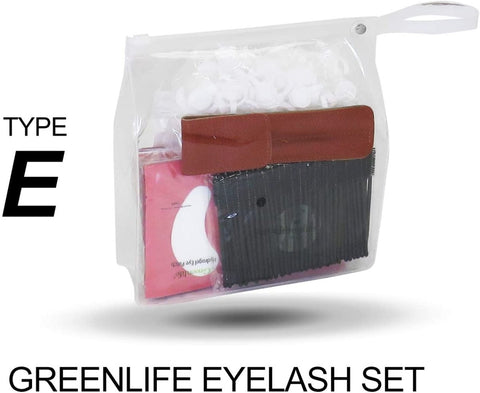 Eyelash Combo
SKU: 707181
ISBN: 0718879617457
Eyelash Extension Kit: Includes 1 x Multi-functional cosmetic bag, 100 x Eyelash Extension Eyepads, 100 x Mascara Wands, 100 x Micro brushes, 100 x Glue Ring Holders, 1 x Eyelash Tape, and 1 x Eyelash Extension Mini Fan and etc. Please see various combos for more details.

Convenient and practical: Eyelash brushes can be used to comb eyelashes or eyebrows; micro brushes can be used anywhere you need to be delicate; eyepads, glue rings, and eyelash tape can help your eyelash extension work, or any other beauty work.

Efficient and Cost-effective: enough for about 50-100 clients use,can help you eyelash extension work quickly and improve your work efficiency. Perfect for carrying around, you can do your eyelash extension work anywhere you or your clients like

Your Perfect Kit: A complete tool set for you, it contains everything you need and fit your different needs.

Easy to Carry: Every set contains a beautiful carry-out bag to store everything, it's easy to take it everywhere.
Shipping & Pick up