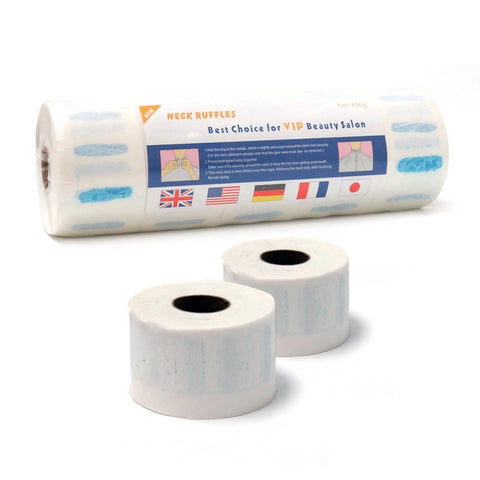 Disposable Neck Ruffles Barber Neck Strip Neck wraps 500pc / Roll
SKU: 604111
ISBN: 718879615835
Shatterproof hair, makeup, beauty, clean face can also use.
This product is easy to use, soft and comfortable salon are disposable paper bib.
Getting to the water without breaking, the water will not fractured this paper.
There is a striking stretchability, meet the needs of different customer's different size.
One small roll has 100pc papers, One long roll has 5pc small rolls.
Checking local availability
Shipping & Pick up