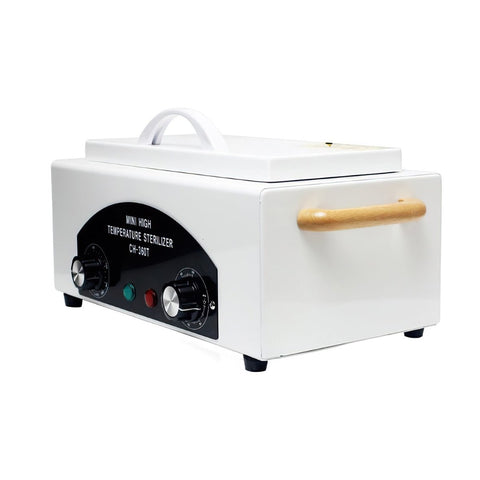 Disinfection Cabinet
SKU: 5010142
ISBN: 0631390765271
Metal Shell: The shell of the sterilization box is made of high-temperature resistant metal, so there will be no self-melting during the high-temperature sterilization process. It is the protection of user safety.
Safe & Effective: Sterilization by dry heat works without pressure, steam, or chemicals, which increases safety, and it dose not require routine cleaning. With fast heating speed and strong penetration, and also has the function of drying.
Adjustable Temperature & Time: Temperature regulator + light indicator make it possible to adjust the appropriate temperature and time according to your need for sterilization. The temperature can be adjust from 50°C to 220°C.
High Quality and Durable: Built with stainless steel construction, and the inner thermal reservoir block is made of stainless steel and it has a removable container for storage and sterilization instruments. It's durable, resistant to rust and high temperature, which can e quickly and totally kill the bacteria attached the article.
Wide Application:Suitable for disinfecting small articles, like nail tools, metal vessel, hair-beauty tools, etc, which can help to ensure customer's safety and health.
Checking local availability
Shipping & Pick up