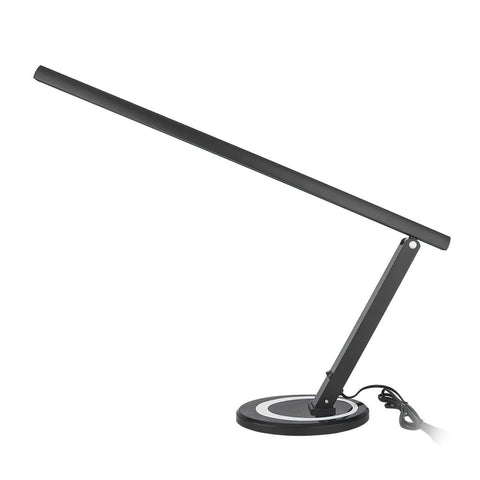 Desk Lamp
SKU: 5010132
ISBN: 631390765219
50pcs LED Light Source: 50pcs lamp bead, large luminous area, the light range is wider, can help a lot for nail art and eyelash extension. Simple and fashionable appearance, beautiful and practical, bring you a better lighting experience.

Full Spectrum Daylight LED Technology for Longevity, Extra Long Arm - better illuminate, Low Energy Consumption - only 10 watts, Green environmental protection light source, professional eye protection, long life, stable light source.

Free rotation, good ductility, multi-directional lighting, reliable performance, stable rotation shaft damping. So it can be adjusted in a comfortable position. The lens head can rotate left and right easily to adjust the lighting direction to your working area.

Multi-function: Suitable for nail salon, home, office, bedroom. It is widely used for eyebrows, tattoos, manicures, reading, and eyelash extensions. Also suit for live streaming, video shooting, LED photography, still life shooting, and so on.
Checking local availability
Shipping & Pick up