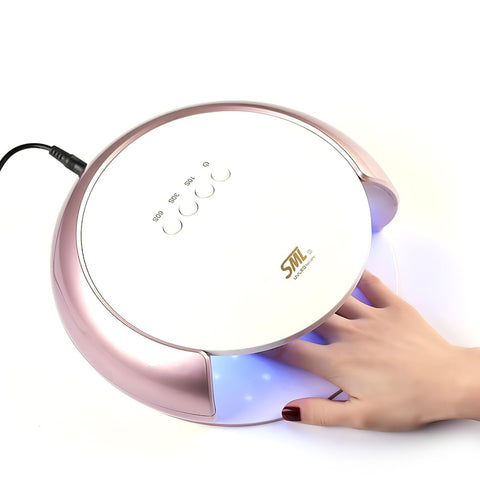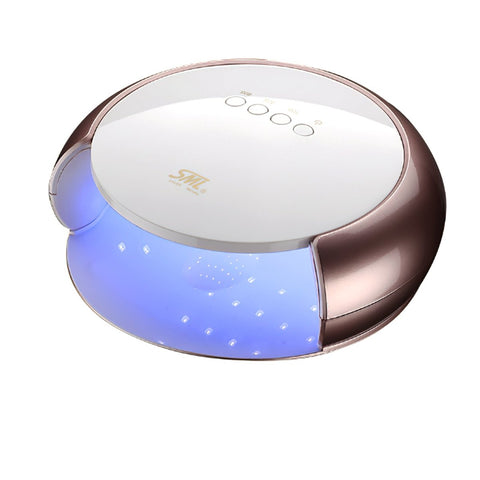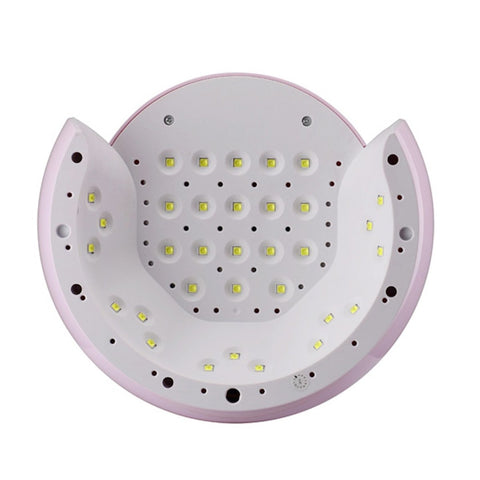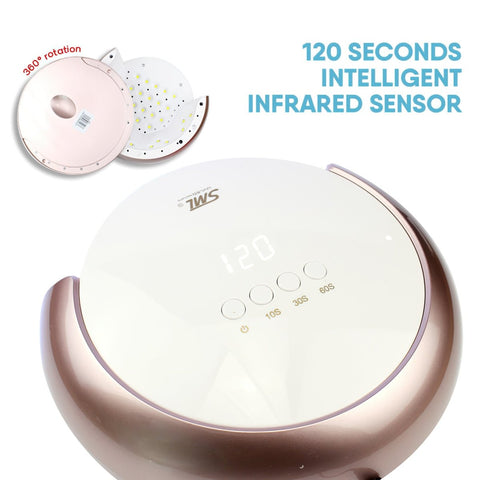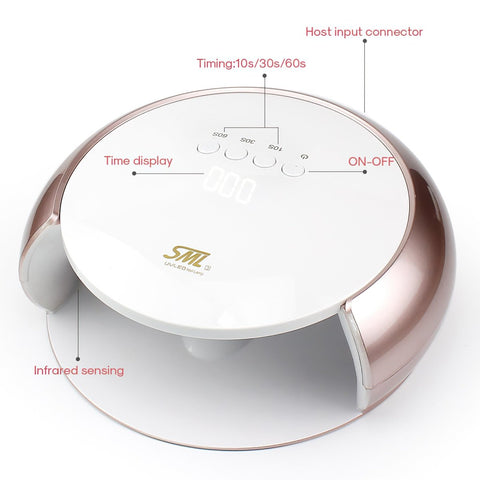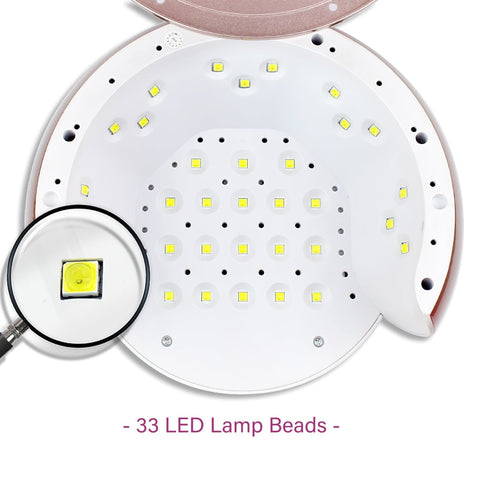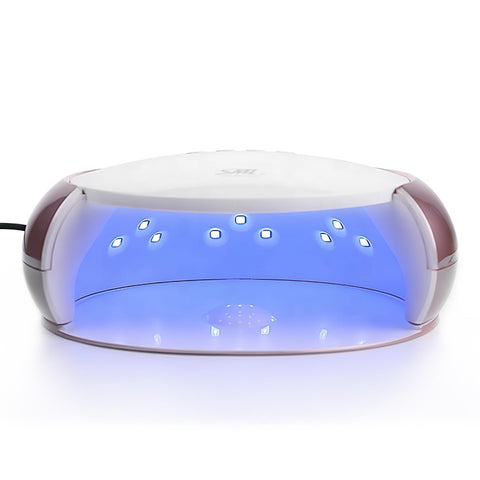 48W UV LED Nail Drying Lamp
SKU: 5100229
ISBN: 655887643606
Smart UV LED Automatic Senior Nail Dryer Design with PIANO-GRADE COATED is with advanced professional designed UV Plus LED dual light source, 48W Full Power Nail Gel Lamp applicable to curing almost all nail gels! 48W Full Power! Fast-drying! Lamp for Fingernail & Toenail Gels is a great choice. The UV Nail Dryer light is closer to white light, has no harm to eyes and skin. It's a fashionable and durable Nail Curing Lamp for both home and salon use.

ALL-AROUND CURING GEL POLISHES - White light UV/LED lamps are distributed scientifically and reasonably according to your fingernails' position in our nail dryer. In this way the light covers all ranges of your every fingernail, your gel polishes will show the best result. Besides, this 48W Full Power Lamp 33 UV led beads Light double Source Technology makes Drying Instantly. So make a curing Manicure Pedicure lamp easy here.

Quick-Drying and Wide Compatibility: Your average curing time is shortened by 50% with GreenLife. Fast curing with all your favorite nail gel brands from beginner to professional grades. The exact curing time of your nail polishes, bases, top coating, and gels can be found on its product packing or user manuals.

BRING NAIL SALON HOME+BUY with NO WORRIES - This nail dryer is perfect, lightweight, small, portable for nail art at home even everywhere. You can enjoy your nail art as salon quality at any time and anywhere instead of going to the nail salon outside and paying the expensive cost every time. 
Shipping & Pick up