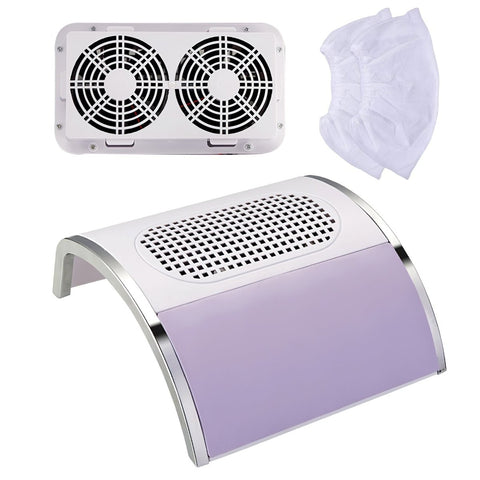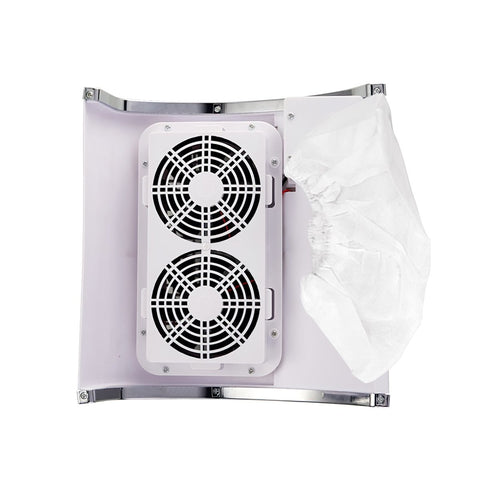 40W Nail Dust Vacuum Cleaner
SKU: 5011051
ISBN: 0718879616191
Strong Suction With Dust Collection Bag: The nail dust collector is equipped with a powerful motor to collect dust into the collection bag when polishing nails, no dirt of the nail left, so you don't need to worry about floating dust anymore.

Easy To Operate: Simply plugin and turn on via the power button below, while maintaining a stable performance, the nail fragments are easily absorbed by simply placing your hand near the hole in the fan.

Smooth and Nice Designed: This nail dust collector is designed with PVC leather, soft plastic material, feel comfortable, suitable for grinding nails and feet, let you have a comfortable manicure experience. Hand-rest design, comfortable for both customers and technicians.

Low Noise: The nail dust collector is stalled with a quiet engine, which will keep a quiet and relaxing professional atmosphere when collecting dust.

Perfect Nail Tool: Suitable for grinding nails and feet to make your hands and feet feel comfortable. The soft and smooth surface offers a luxurious manicure experience. A necessary and professional tool for nail art-making. Easy to carry, easy to operate, suitable for home and professional use.
Checking local availability
Shipping & Pick up