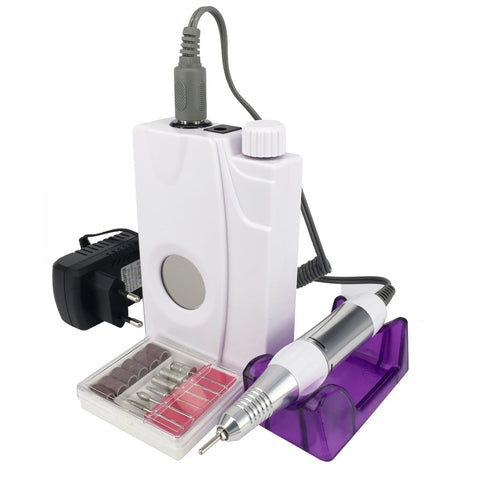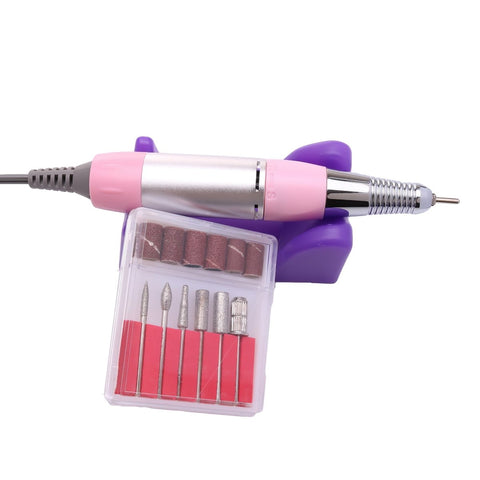 25000 RPM Nail Drill Electric E File Machine
SKU: 5011077
ISBN: 631390772163
LOW NOISE: Silent and smooth, with a low vibration design for a comfortable grip. Low level of noise and vibration for smooth and prolonged operation. HIGH-QUALITY MATERIAL, Made of high quality, durable and lightweight material, it is ideal for both professional uses in salons and for beginners in the home.

LCD screen clearly shows the speed/capacity of the battery, the convenience of adjusting. Metal handle with ergonomic design, convenient to handle. The drill heads can be easily put on and off without the extra tools required. LCD display screen, clearly show the speed/battery capacity. Forward/Reverse rotation.

PORTABLE: The grinding head is durable and removable. Lightweight and rechargeable, portable size and soft vibration for a comfortable grip and easier operation. Comes with an additional gift, a pocket apron that is specially placed for the sander.

Multifunctional Nail drill machine: Our household nail care tool removes excess cuticles, smooth corns, and calluses. Easily remove all kinds of light therapy nails, crystal nails, and nail clips. Electric nail art drill is design for carver, engrave, rout, grind, sharpen, sand, polish, drill and more.
Checking local availability
Shipping & Pick up