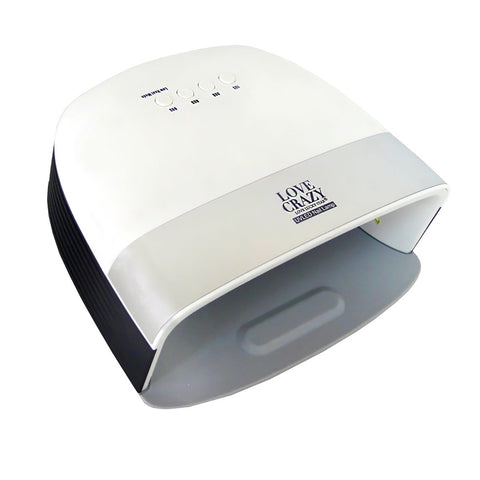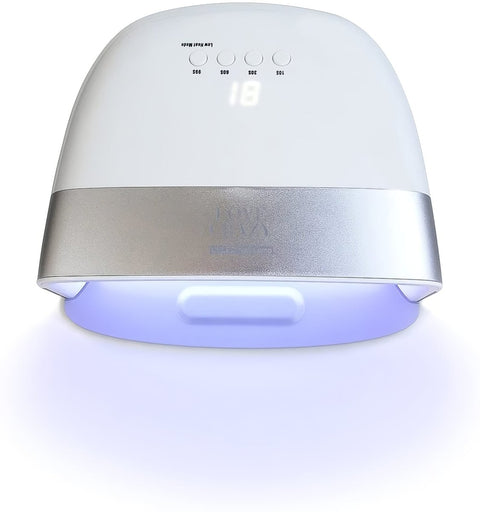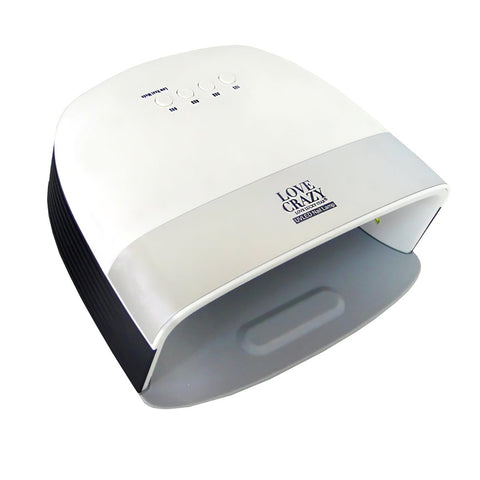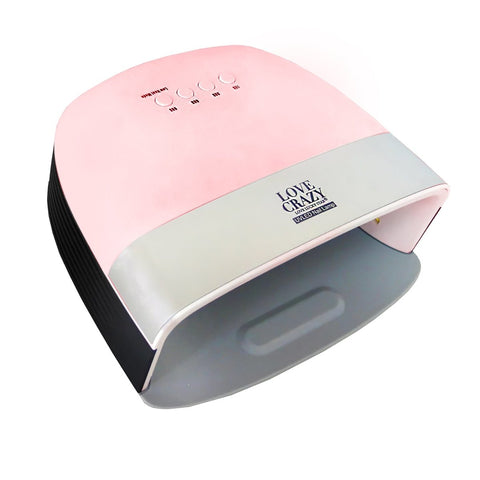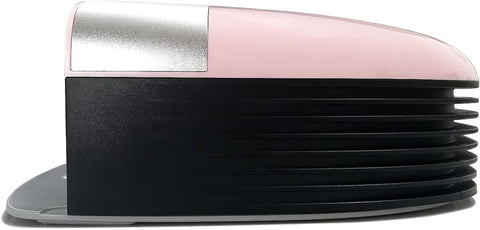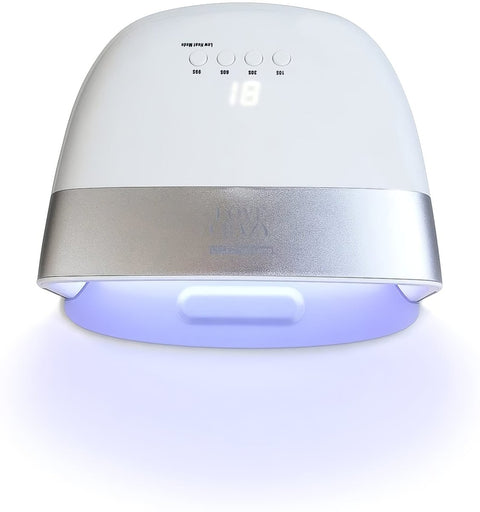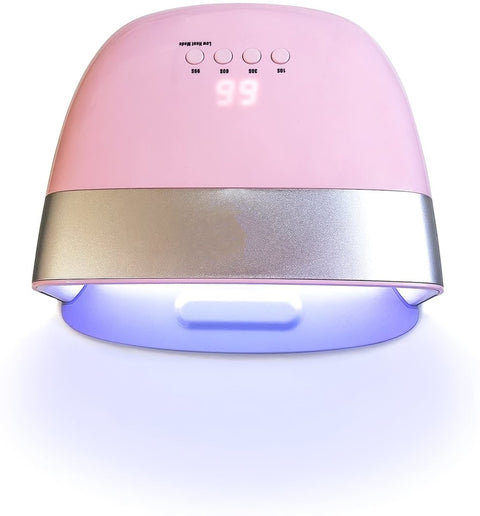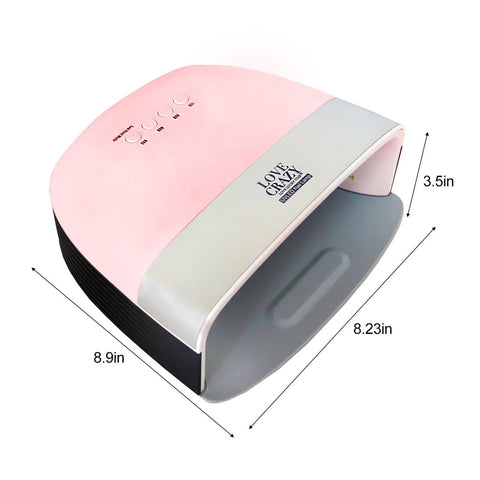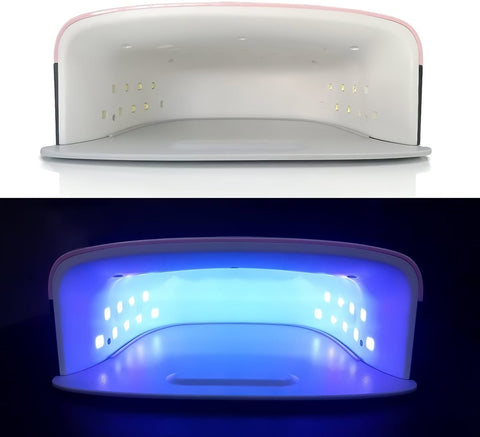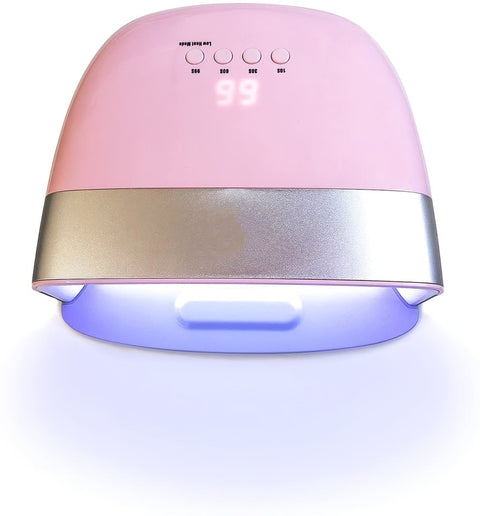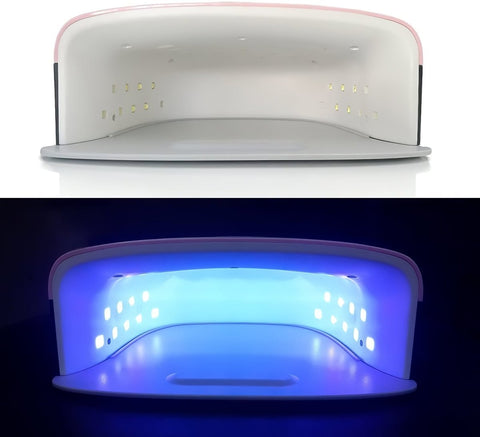 Nail Lamp 48W 4 Timer Setting
SKU: 5011557
ISBN: 655887645327
$3.99
$5.99
you save $2.00
Material: High-quality ABS. This is a big size nail lamp & very professional nail lamp and designed from Europe. This nail lamp dedicated to the professional and personal nail salon, fast-drying, high efficiency. The machine has 4 timer settings: 10 seconds, 30 seconds, 60 seconds, and 99 seconds (low-temperature mode). By using the 99-second low-temperature mode, the energy gradually increases over time to eliminate pain problems caused by drying gels.

CURE ALL KINDS OF NAIL GELS: Professional 48 Volt UV 365 + 405nm lamp, dual design and 33 pieces of LED beads, dry all kinds of nail gels, such as UV gels, sculpting gels, and hard gels, twice as fast as old one's models, color soak off nail gel, Hard Gels, Builder, sculpture gel, gem glue, etc. The nail dryer with 24 pieces durable 50000hrs lifetime LED beads. No need to worry about replace the beads.

Comparing with ultraviolet light, the light from this nail lamp has no harm to your nails, eyes, and skin, protecting your hands from being black. It's not going to be too hot, so you don't need to worry about damaging your hands. It is quieter than other products during use.

Integrated LED display that shows the seconds they use. This nail dryer is perfect for home use or for use by professionals in the manicure world. ※ ※ ※ Big Size: Designed for hands and feet (for manicures and pedicures), the removable base allows hygiene to be maintained, makes cleaning easy and allows efficient storage.

Warm Tips: Different types of gel polish may need different curing times due to the difference in the ingredient. It is normal for the base coat to remain sticky after using the LED nail lamp, which will help the color coat stay on your nails longer. This UV nail lamp is not suitable for regular nail polish.
Checking local availability
Shipping & Pick up