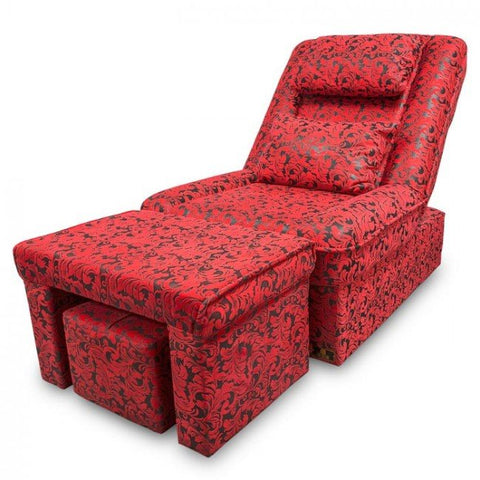 Foot Massage & Reflexology Reclining Sofa Set (Red Floral) - MSR41
SKU: 106141
ISBN: 787446967639
Hardware bracket: sofa bracket with hardware bracket. The use of high-quality screws enhances the stability and load-bearing capacity of the sofa while extending the life of the sofa. Shock absorption and weight enhancement for enhanced stability.

Thickening cushions: high-quality sponge-filled seat bag, follow the healthy ergonomics, create a comfortable sitting feeling, feel soft and comfortable, comfortable and enjoyable, enjoy high-quality life. The support is breathable and not easy to collapse.

Oil & Water-proof: The high-quality PU leather is oil and water-resistant, a highly durable and soft material that is not only easy to clean but has no offensive smell like other materials.

Easy Assembly: The assembly is very simple and will not cost you too much time.

Adjustment: The foot massage sofa chair can be adjusted at a wide angle of 120°-180°, allowing you to lie down and enjoy comfort.
Dimension:
Sofa (Flat): 57"x35"x17"
Footrest Stool: 28"x18"x17"
Worker Stool: 12"x12"x12"
Shipping & Pick up