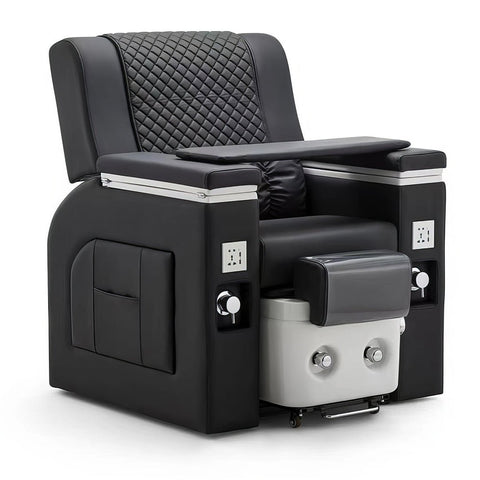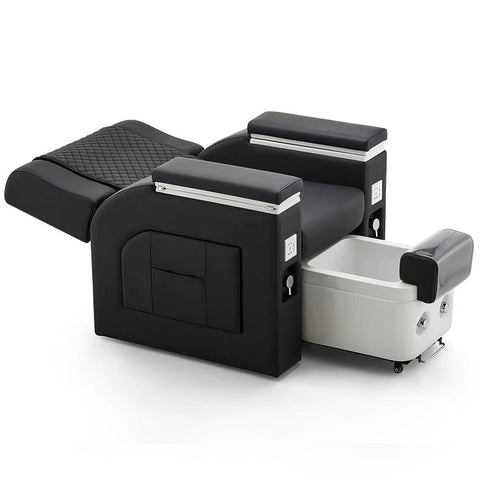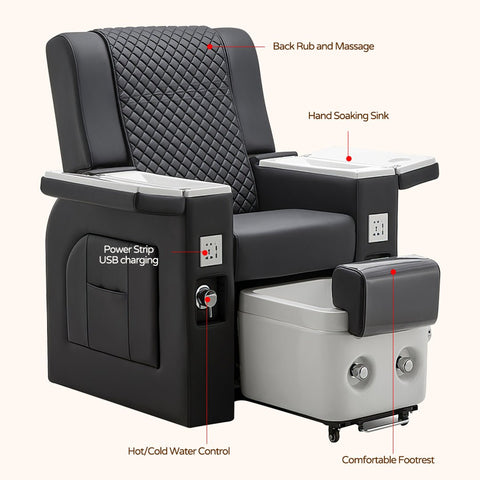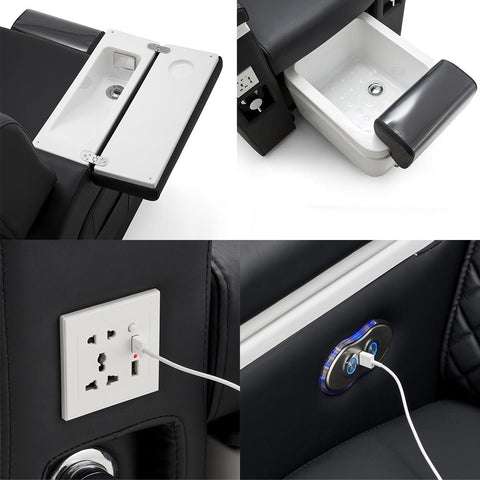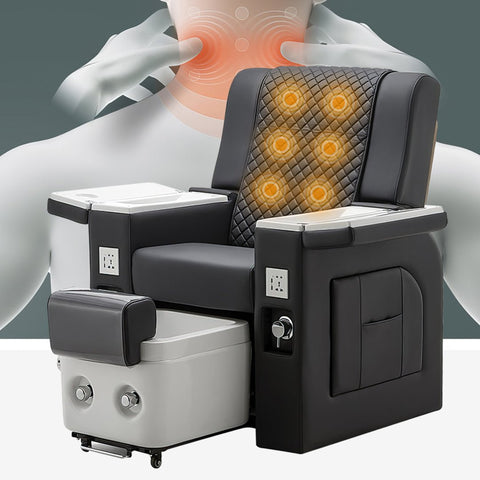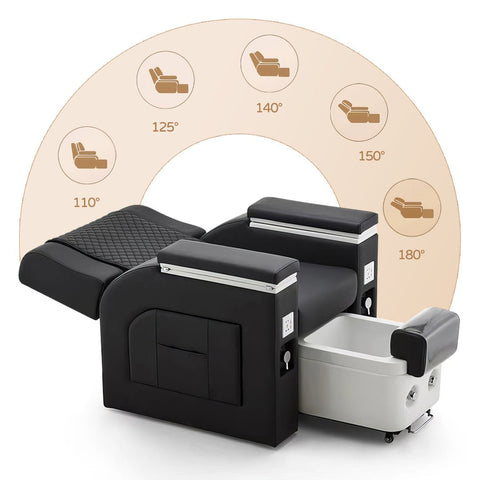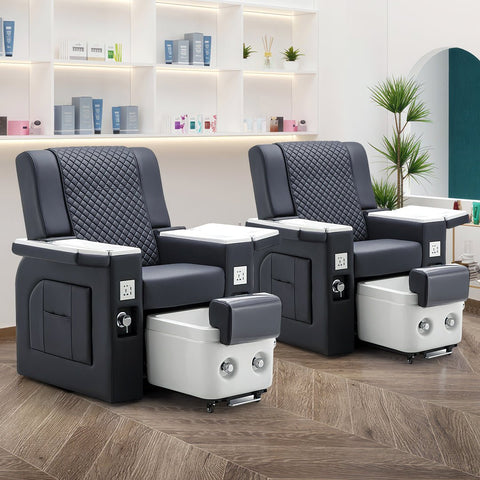 Bella Elite Massage Pedicure Chair
Description
The Bella Elite Massage Pedicure Chair is a premium addition to any upscale nail salon. Designed with both functionality and aesthetics in mind, this chair offers an integrated hand-washing basin within the armrest, ensuring a streamlined and efficient design. The electrically controlled backrest provides clients with the flexibility to adjust their seating position for optimal comfort. A unique feature of this chair is the built-in footbath within the foot drawer, eliminating the need for external setups. The height-adjustable footrest ensures that clients of all heights can relax comfortably. This chair is especially suitable for nail salons that are already set up and are looking to elevate their client experience. Additionally, the USB charging port allows clients to charge their devices and stay entertained during their pedicure session. Its sleek design is not only functional but also adds a touch of elegance to any space.
---
Features
Integrated Hand-Washing Basin: Seamlessly incorporated into the armrest for a compact design.

Electrically Controlled Backrest: Allows clients to adjust their seating position with ease.

Built-in Footbath: Located within the foot drawer for a complete and efficient pedicure experience.

Adjustable Footrest: Can be adjusted in height to cater to clients.

USB Charging Port: Enables clients to charge their devices and stay entertained.

Elegant Design: Simple yet sophisticated, perfect for high-end nail salons.
Shipping & Pick up