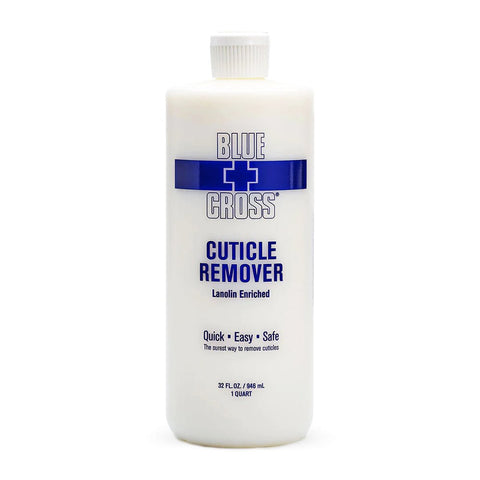 Blue Cross Cuticle Remover 32 oz
SKU: 5020101
ISBN: 619264624664
$7.99
$9.99
you save $2.00
Transform the appearance of your cuticles with Blue Cross Cuticle Remover. This lanolin-enriched formula effectively removes dry, overgrown cuticles in just 1 minute. Simply apply the formula and push back gently for a cleaner, moisturized, and healthier look.
With premium quality and effective moisturization, Blue Cross Cuticle Remover enhances the overall appearance of your nails, leaving them clean, nourished, and ready for a flawless manicure. With over 90 years of success as the industry leader in cuticle care, it's the preferred choice of professionals and nail enthusiasts alike.
Get yours now and enjoy the benefits of healthy, beautiful nails.
Shipping & Pick up