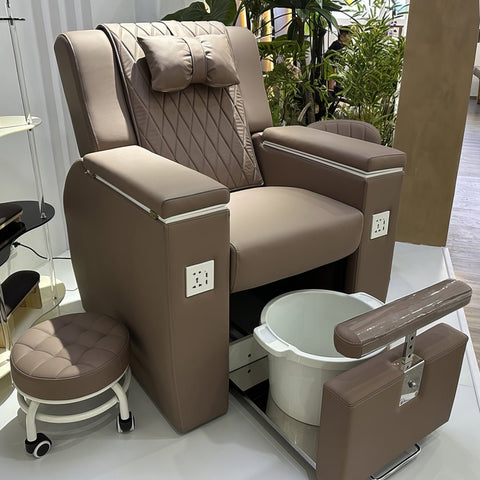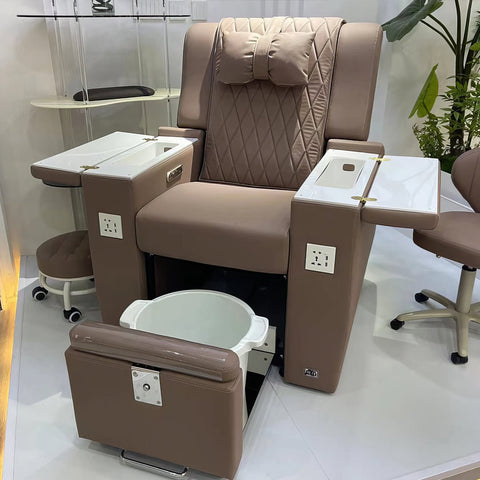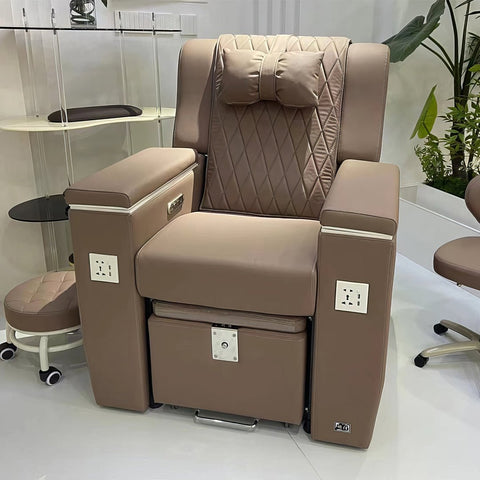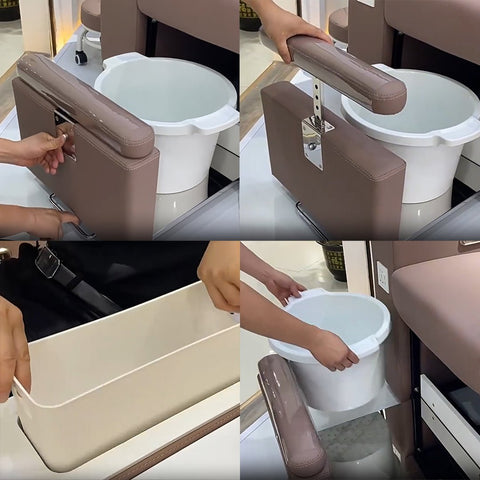 Bella Advanced Massage Pedicure Chair
Description
The Bella Advanced Massage Pedicure Chair is a state-of-the-art solution for modern nail salons. Designed with convenience in mind, this chair requires no plumbing, making it a hassle-free addition to any space. The armrests seamlessly integrate with a hand-washing basin, ensuring a compact and efficient design. With an electrically controlled backrest, clients can easily adjust their seating position for maximum comfort. The foot drawer is designed to house a footbath, and the height-adjustable footrest ensures that clients of all heights can relax comfortably. This chair is especially suitable for nail salons that are already set up and looking for an upgrade. Its sleek and elegant design is sure to elevate the aesthetics of any space.
---
Features
No Plumbing Needed: Hassle-free installation and maintenance.

Integrated Hand-Washing Basin: Seamlessly incorporated into the armrest for a compact design.

Electrically Controlled Backrest: Allows clients to adjust their seating position with ease.

Versatile Foot Drawer: Designed to house a footbath, ensuring a complete pedicure experience.

Adjustable Footrest: Can be adjusted in height to cater to clients of all sizes.

Sleek Design: Simple yet elegant, perfect for upscale nail salons.
Shipping & Pick up