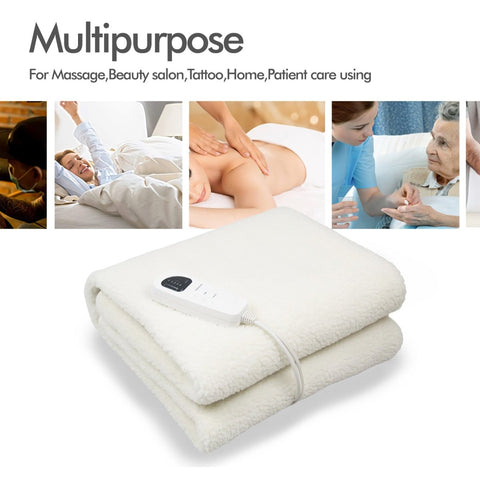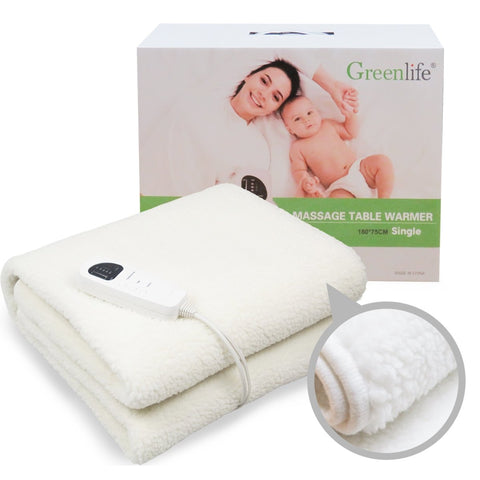 Massage Table Warmer – Five Heat Settings
SKU: 714314
ISBN: 0619264626644
Professional Massage Table Warmer: Your clients will stay cozy and warm on this heating pad in the coldest of environments. Protects your massage table too.
Five Convenient Heat Settings: Choose the perfect temperature for you clients. The highest temperature acceptable to the human body: around 55℃. Recommended to add a bed sheet or a thin blanket on the heating pad.
Cozy Comfy Lined Felt: Provide extra comfort from fleece and the massage table warmer is easy to use. Requires 20-30 minutes of warm-up time.
Suitable Size: Fit almost all professional massage tables (30"x71"). And the elastic corner straps firmly hold the table heater in place.
Over-heat Protection: In order to provide you with the most comfortable service and safety, after driving to the highest level and reaching the highest temperature, the temperature will automatically decrease to a lower level after one hour.
Checking local availability
Shipping & Pick up